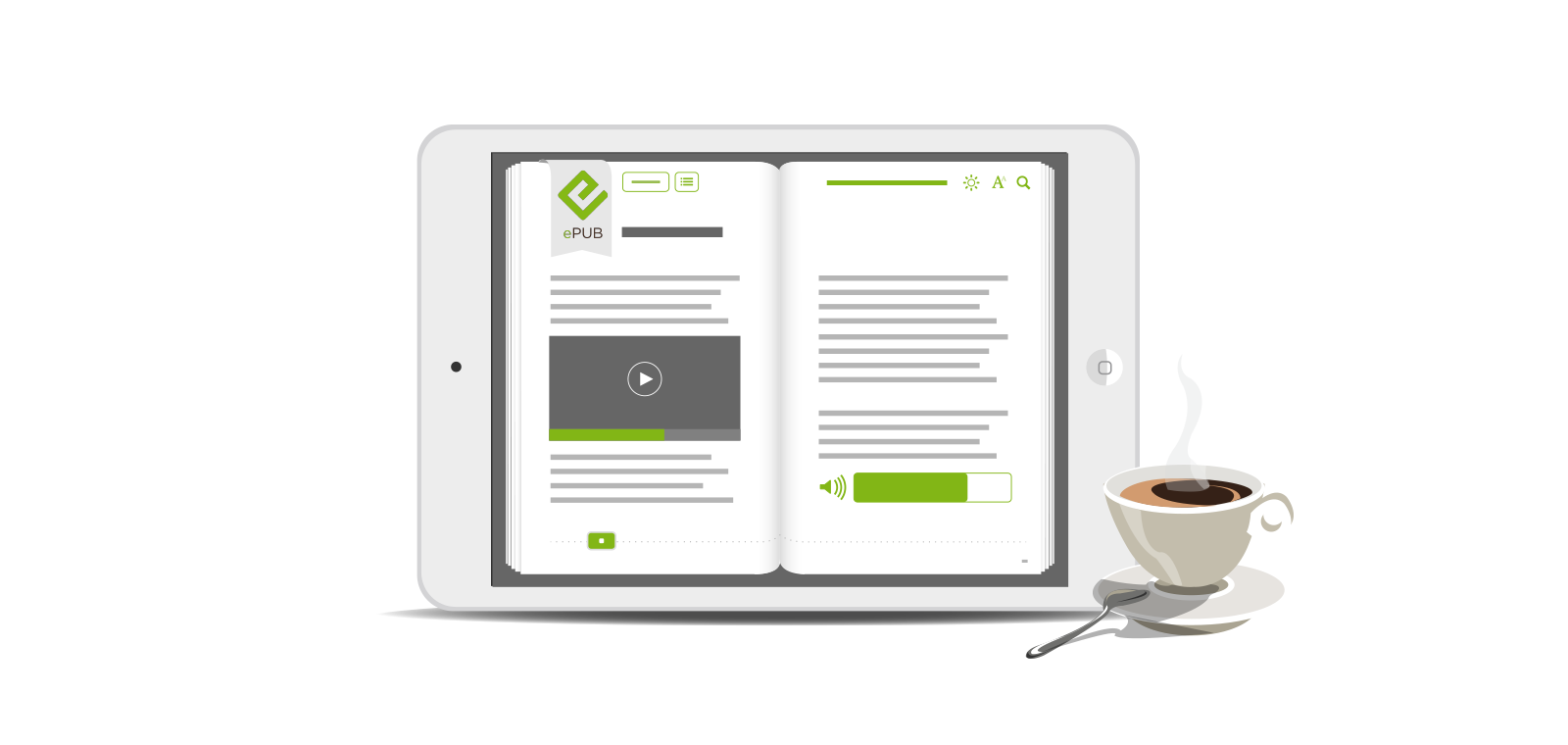 EPUB had its roots in the interchange format known as the Open EBook Publication Structure (OEBPS). OEBPS 1.0 was approved in 1999 by the Open eBook Forum, an organization that later became the International Digital Publishing Forum (IDPF). Subsequent revisions 1.1 and 1.2 were approved by the IDPF in 2001 and 2002 respectively.
It was realized that a need existed for a format standard that could be used for delivery as well as interchange, and work began in late 2005 on a single-file container format for OEBPS, which was approved by the IDPF as the OEBPS Container Format (OCF) in 2006. Work on a 2.0 revision of OEBPS began in parallel which was approved as the renamed EPUB 2.0 in October, 2007, consisting of three specifications: Open Packaging Format (OPF), Open Publication Structure (OPS) and the previously defined OCF.
EPUB 2.0.1, a maintenance update to the 2.0 specification intended to clarify and correct errata in the specifications, was approved in September, 2010.
EPUB 3.0 superseded EPUB 2.0.1 in October, 2011, and in June 2014 appeared a maintenance release named.
EPUB 2.x was then considered obsolete and no longer under active maintenance.
EPUB 3.1, a backward compatible version of EPUB 3.0.1, is the latest version of the format. EPUB 3.1 is an IDPF Recommended Specification since January 2017.

Readium
The Readium projects provide rock-solid, performant building blocks and applications for processing EPUB3 publications. EDRLab is participating to the Readium codebase maintenance and evolution.

Accessibility
Support for people wih print disabilities is a key part of our mission. We collaborate with European publishers and major inclusing organizations on the creation of a born-accessible ebook market. We also make sure that Readium projects take into account the assistive technologies used by visually-impaired users.