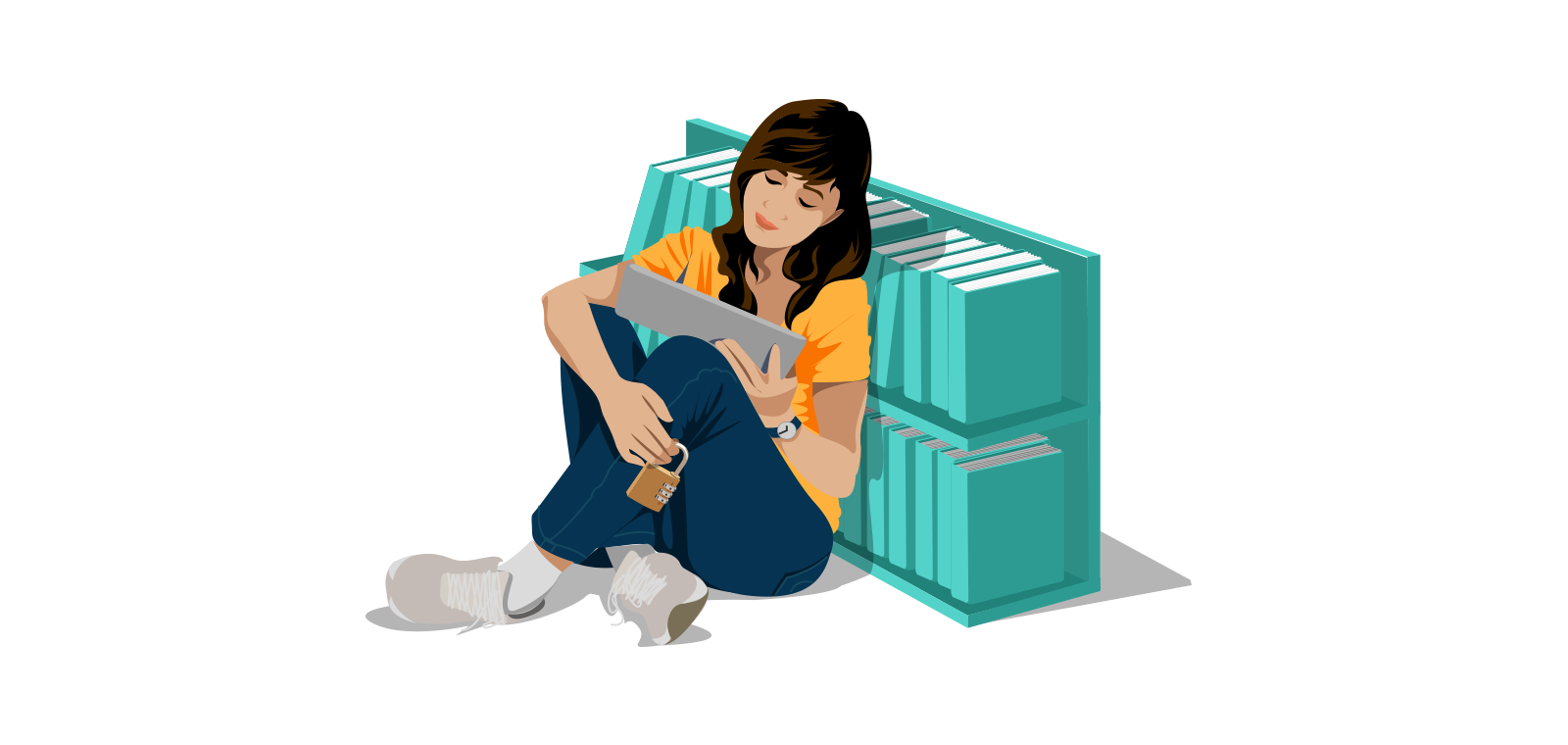 What is Readium LCP ?
Readium LCP (for Licensed Content Protection) is an interoperable passphrase-based rights management solution, with support for different business models, including library lending with early return and loan extension. This is a simple but reliable solution for distributing protected content, based on rock solid encryption algorithms (AES-256) and classical PKI techniques.
Readium LCP is vendor-neutral and is based on a decentralized architecture, where no third party DRM provider gains access to user data, usage statistics or unencrypted ebook content.
The solution is minimally intrusive for the end-user, who doesn't need to create a third party account, will not see his personal data processed by a third party, can read his ebook on any compatible device, even offline, can even share it with his family by sharing his personal passphrase. Rights-owners can still protect their content against over-sharing and revoke a license if it is used on too many devices.
Readium LCP is easy to integrate, thanks to the open-source software EDRLab has developed for client-side and server-side integration:
client-side, as a library that is seamlessly added to the Readium SDK;
server-side, as a multi-platform DRM server installed on an e-distributor platform.
Readium LCP is now ready for launch : for more information on the competitive cost model of the solution and how to be part of the Readium LCP ecosystem, please contact us now.
Get more information on Readium LCP by selecting items in the right menu, then jump to the Readium website or …
Articles on Readium LCP
English
Readium LCP set to launch, Bill Rosenblatt, 11 March 2017 (read)
French
Lettres Numériques, 17 mars 2017, « La Fédération Wallonie-Bruxelles fait figure de pionnière pour l'adoption de Readium LCP en bibliothèque » (read)
Actualitté, 9 mars 2017, "Prêt numérique : TEA distribuera les ebooks de Hachette avec DRM LCP" (read)
Japanese
フランスの図書館向け電子書籍配信プラットフォーム会社Dilicom、「Readium LCP」対応の配信プラットフォームを稼働予定 (read)

Readium-2
The major evolution of the Readium SDK codebase, the objectives being better performances and stability, clarity of source code and documentation.

Readium SDK & JS
The reference EPUB 3 open-source reading engine for Web, desktop and mobile apps, on active maintenance by the Readium community.