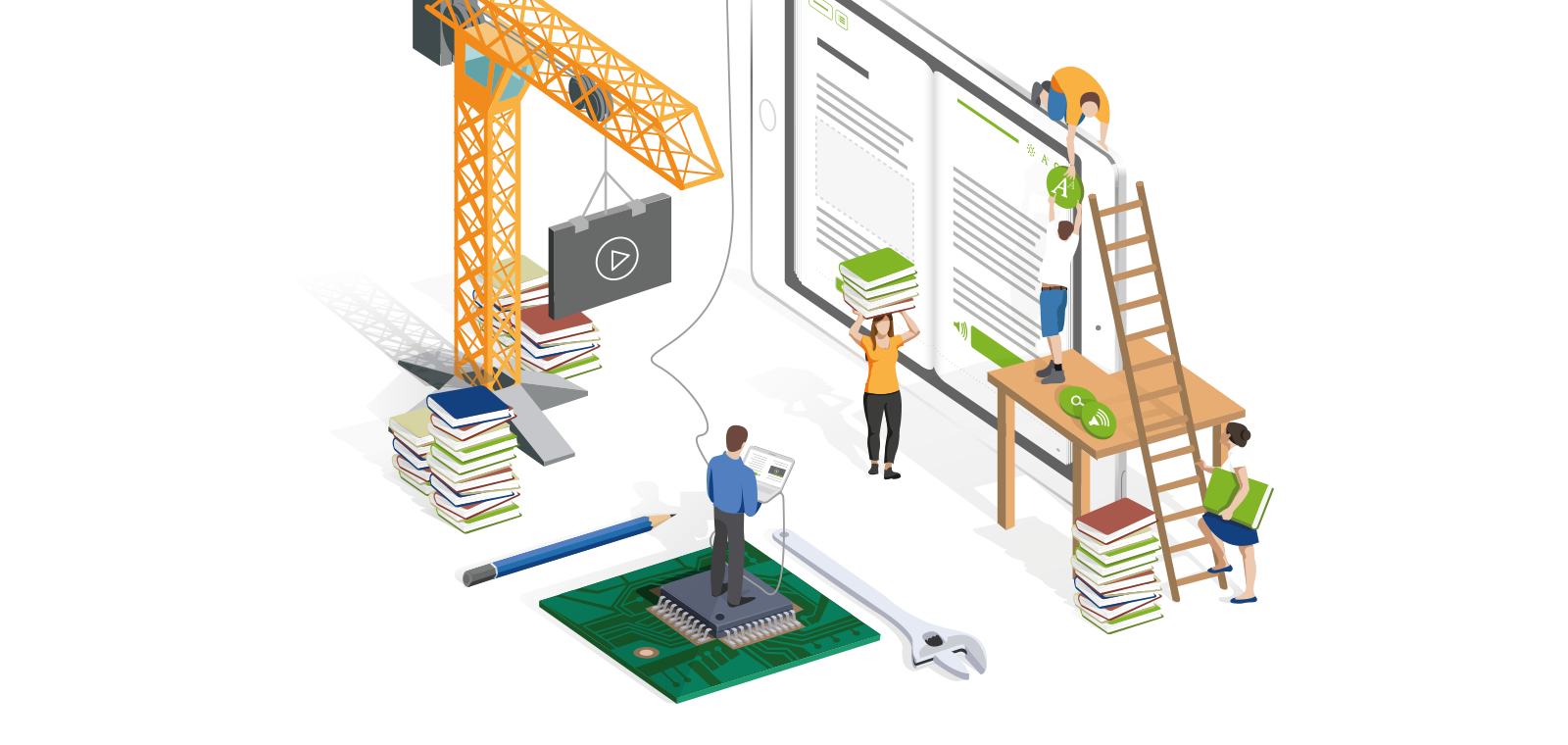 These are the two original projects of the Readium Foundation and both are still on active maintenance by the Readium community, a community in which EDRLab plays a large part since its creation in 2015.
ReadiumJS is a JavaScript library (readium-js) and viewer (readium-js-viewer) for EPUB 3 rendering, optimized for use on websites in browser-based "cloud" readers. Using ReadiumJS does not require any server-side infrastructure or browser plug-ins. ReadiumJS shares common JS modules (readium-shared-js) with the Readium SDK which targets native apps.
There are two parts to ReadiumJS:
A Readium Chrome Extension which is available from the Chrome Web Store. It is one of the most full-featured EPUB 3 Reading Systems available.
A cross-browser (as opposed to a Chrome Extension) implementation (known as the CloudReader) based on essentially the same sources but with a different viewer/application front end.
In addition, all of the source code for both the Chrome Extension and the CloudReader can be downloaded from github as source code and modified to suit.
More information about ReadiumJS can be found on the Readium documentation website.
All of the ReadiumJS sub-projects are available under the BSD open source license.
The Readium SDK project is developing a compact, performant EPUB 3 rendering engine optimized for use in native apps for tablets and other devices. The Readium SDK Core C++ library is cross-platform and implemented largely in native code with some JavaScript/Java/C# implementations where appropriate. It comes along with iOS and Android testing wrappers, called "launchers".
More information about the Readium SDK can be found on the Readium documentation website.
Note that the Readium SDK Core C++ library is dual-licensed: publicly via Gnu Affero General Public License Version 3 (a license which contains terms incompatible with use in closed-source software including a copyleft provision), and via an based on the Apache License which provides additional rights targeted to commercial adopters utilizing Readium SDK in closed-source software, including not having any copyleft provision. For more information on Readium SDK licensing see this link.
What is the development status of Readium SDK & JS?
The open-source community is maintaining the Readium codebase on the Readium Github, and the release history is maintained on the Readium documentation website.
The current stable version of Readium (both SDK and JS) is 0.25 and its release notes are found here.
More information on how to contribute to the development can be found here.

Readium-2
The major evolution of the Readium SDK codebase, the objectives being better performances and stability, clarity of source code and documentation.

Readium LCP
The vendor-neutral and interoperableDigital Rights Management technology, embeddable in any reading application based on the Readium SDK.