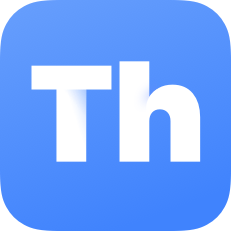 Thorium Reader is the EPUB reader of choice for Windows 10, MacOS and Linux.
This EDRLab application is in constant development and aims at becoming a reference for accessing EPUB 3 publications in reflow or fixed layout format, audiobooks and visual narratives, PDF documents and DAISY 2.02 and 3 accessible ebooks; LCP protected or not.
It is localized in a large set of languages, each version offering new locales.
Huge efforts are also made to get Thorium Reader highly accessible for visually impaired and dyslexic people.
This application is free, with no ads and no leaks of private data.
This is the perfect tools for heavy readers, library patrons and students.
Quotes
"I love Thorium and have introduced it to my students for reading any digital content. It is doubly good when something that makes reading more accessible for visually impaired people is also something that makes things more flexible for all. It makes it so much easier to get buy-in for using it." – Suzanne Norman (Simon Frazer University, Canada)
"I am very happy to have found this app. Its simple, easy to use, and most importantly, its very friendly for people who are blind and visually impaired."  (Noberto, USA)
"I can't get enough of this ebook reader its clean and simple makes things easier for me to read! thank you I totally recommend this!" (Gigi, USA)
Download Thorium Reader
The latest version of Thorium Reader is 2.0.0, released in June 2022.
This version features:
New locales: Basque, Catalan and Galician
A new bookshelf, developed as an interactive data grid, where users can filter and sort their books using all sorts of informations.
Improved accessibility features, especially a "where am I" for screen readers in speech mode only.
and many fixes.
Here are links to:
For testers willing to check our latest developments, nightly builds of the Windows 10, MacOS and Linux versions can also be downloaded from the Readium Github platform.
Need support?
As every open-source project, support is mainly done via Github issues.
Here is the link to the EDRLab Github Thorium Reader issues repository.
If your unable to open a Github issue for any reason, you can also send an email to thorium-support at edrlab.org (@ replaced to avoid spam), we'll make our possible to answer.
Why developing Thorium Reader?
For a long time, there was no modern EPUB 3 compliant reading application usable on Windows, OSX and Linux, properly accessible for print disabled people, with a good support for the LCP DRM and capable of browsing OPDS catalogs.
EDRLab decided to build such an application and release it for free, in order to provide users a great way to enjoy on a large screen EPUB publications, comics / manga / bandes dessinées, audiobooks, LCP protected PDF documents.
Print disabled people now benefit from an EPUB 3 reading app which supports screen readers like Jaws and NVDA on Windows, Voice Over on Mac.
Technology
Thorium Reader is based on the set of open-source chrome-less modules, a toolkit named Readium Desktop. Thorium Reader and Readium Desktop both rely on Electron.js, node.js and typescript, which are efficient cross-platform technologies. Thorium is also using React components based on HTML 5/CSS 3.

Readium LCP
The vendor-neutral and interoperableDigital Rights Management technology, embeddable in any reading application based on the Readium SDK.