Day 1 – Tuesday 25th, June 2019
Our host at the BnF
Position
Bibliothèque nationale de France
Bio:
Welcoming words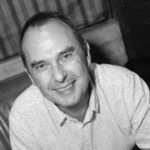 Laurent LE MEUR
Chief Technical Officer,
EDRLab
Bio: Laurent leads EDRLab since its creation in 2015. Before joining the Lab, Laurent has managed different development entities dedicated to the processing of digital content in B2B and B2C contexts, at the Agence France Presse first (where he led the development of the IPTC NewsML G2 interchange standard), then in Allociné (entertainment web site) and UniversCiné (VOD provider). Laurent is graduated from the Ecole Centrale Marseille engineering school.
Introduction of the event
Session 1: EPUB3 is in production today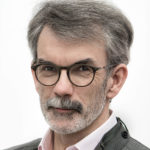 Luc AUDRAIN
Head of Digitalization,
Hachette Livre
Bio:
A graduate from the French Arts et Métiers Engineer School, Luc has spent his career working on information processing in the publishing industry.
Luc joined Hachette Livre in 2001 in the position of technical expert and, started in 2009, as Head of Digitalization, to bring support to all publishers of the group. Also involved in the design of the company information system, he promotes understanding and implementation of standards, noticeably for e-book files formats (EPUB) and metadata distribution (ONIX). Luc represents Hachette Livre in various organizations:
French publishers association (SNE), leading a standards working group of
the digital commission,
EDItEUR.org for the ONIX standard,
Publishing@W3C groups for the future of EPUB as Web Publication.
In 2018, Luc made Hachette Livre the first company to endorse Ace, the Accessibility Checker for EPUB (from the DAISY Consortium), in its global production workflow for every new trade book. In April 2018, at the London Book Fair, the WIPO Accessible Book Consortium awarded Hachette Livre for these efforts.
Communication: EPUB3 is live and running
EPUB has been used for years as a universal open file format.
Over the last 2 years, PUBLISHING@W3C has been conducting a tremendous work that leads today to new achievements:
Best ever EPUB specification: EPUB 3.2
The best control tool to validate it: EPUBCheck 4.2.
Thanks to all contributors, EPUB3 never did reach such a reliability and ease of use for all the digital supply chain stakeholders.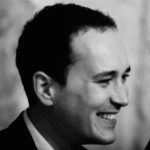 Romain DELTOUR
Software Developer,
Daisy Consortium
Bio:
Romain Deltour is a software developer for the DAISY Consortium, a non-profit organization committed to enable equal access to information and knowledge regardless of disability.
After having worked at INRIA in the Web Adaptation and Multimedia team, Romain joined the DAISY staff in 2006, where he led the development of automated accessible publishing tools and contributed to IDPF's EPUB Working Group.
Nowadays, Romain is primarily working on automated evaluation of ebooks accessibility, as well as the future of Web publications. Romain is the lead developer of Ace by DAISY, the accessibility checker for EPUB, and is one of the primary maintainers of EPUBCheck, the widely known EPUB conformance checker.
Through his work for DAISY and as a member of various W3C working groups and community groups, Romain firmly believes on the Web's potential to enable a truly inclusive publishing ecosystem.
Communication: Checking EPUB 3 accessibility in production
Accessibility is perhaps the best and most powerful feature of the EPUB standard.
Ace, the EPUB accessibility checker developed by the DAISY Consortium, can be used to easily run various automated checks for accessibility requirements. By integrating Ace in a production workflow, you detect some accessibility issues as early as possible; by combining Ace with SMART (DAISY's Simple Manual Accessibility Reporting Tool), you can implement advanced accessibility audits and make sure that an EPUB is truly accessible.
With proper tooling, publishers can now more than ever embrace recent EPUB and accessibility specifications and best practices, and create content readable by everyone!
Session 2: New technology trends in the publishing industry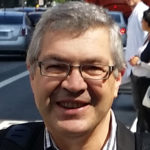 Vincent WARTELLE
Founder and CEO,
ISIcrunch
Bio:
Graduating from the Paris 6 university, with Statistics at CNAM and Marketing at ISSEC, Vincent had various management positions in Graphics and Publishing companies.
As a PDF expert, Vincent pioneered digital workflows for the Publishing industry. In 2003, Vincent created ISI offering internet cloud services to facilitate the production of the high-volume data consumed by the Print and Press output.
As a member of EDRLab and Publishing@W3C, Vincent promotes ISIcrunch platform to deliver high-quality services to the EPUB demanding world. With subsidiary in Brasil, distributor in the USA and Partners in Europe and Africa, we push forward EPUB technology for our worldwide clients.
Communication: When AI enters Publishing process…
To reduce the gap between the educational textbooks made in EPUB 3 FXL and the increasing demand of digital resources incorporating accessibility and better usage on mobile platforms we have started an ambitious R&D program involving the use of Artificial Intelligence in our next generation production workflow.
We present the outcomes and opportunities of such technology.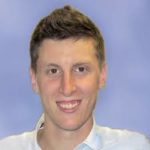 Gregorio PELLEGRINO
Chief Accessibility Officer,
LIA (Libri Italiani Accessibili)
Bio:
Italian software engineer, Gregorio Pellegrino has a strong knowledge in the digital publishing field with particular attention to accessibility for visually impaired people and is the Chief Accessibility Officer in Fondazione LIA. For LIA he follows international working groups on the accessibility of publications and format standards, he also deals with consulting and training activities for national and international organizations that want to change production processes to focus on accessibility.
Communication: Improving automatic image description in EPUB using Artificial Intelligence
The alternative description of visual content is one of the necessary steps to create born accessible ebooks, but also one of those that is difficult to automate.
LIA Foundation is experimenting with the use of artificial intelligence algorithms available on the market, for the classification and description of images and combining the results obtained with the aim of being able to insert an automatic description of the graphic resources present in an EPUB file. In the presentation you will see the search that has been done, the strengths and limitations that have been found.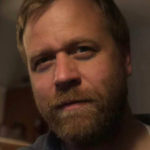 Sebastian POSTH
CO-initiator & Contributor,
Content-blockchain.org
Bio:
Sebastian is an entrepreneur and consultant with a focus on digital innovation in media publishing, data analytics, market research and blockchain technology.
Communication: The Content Blockchain Project
With the emergence of blockchain technology the internet is moving towards a network of peer-to-peer value transactions. Dynamic, short-lived and granular content needs to be managed and require new and innovative tools, just like accessible standard identifiers, which are specifically designed to manage digital content in a decentralized and increasingly heterogeneous media environment.
The ISCC (International Standard Content Code) is the first open, generic identifier designed for digital media content. It can be used to register and identify content on the blockchain and also in off-chain environments.The ISCC also allows to inseparably connect machine-readable license terms to the content in order to simplify license transactions on the blockchain.
Sebastian Posth will present the latest developments of the ISCC and the Content Blockchain, an open, decentralized, global, digital infrastructure for the creative community to discover, register, navigate, offer, sell and license digital media content and otherwise exchange cultural value over the network.
Session 3: Digital market trends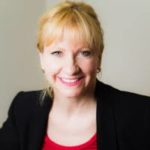 Lisa Faith PHILLIPS
Chief Development Officer,
China-US Women's Foundation
Bio:
Lisa Faith Phillips is an award-winning digital strategist and business developer. As VP and GM of Random House Direct, Lisa oversaw the digital transformation of Random House's direct-to-consumer business, before joining Hachette Book Group U.S. as Director of Digital Strategy and Development, where she launched a range of new digital sales channels, innovative products and partnerships.
Lisa spent three years at the Council on Foreign Relations, a non-partisan think-tank, overseeing the redesign and development of their new website and digital publishing platform. Currently, Chief Development Officer at the China-U.S. Women's Foundation and President Emerita of Women's Media Group, Lisa frequently speaks on digital innovation and business development, as well as advises companies on digital investments and marketing.
With a BA from Wellesley College in Economics, Lisa had the pleasure of studying at the Institut d'Études Politiques de Paris  and holds an M.Sc. in Economics from The London School of Economics. You can find her at Lisafaithphillips.com, Twitter, Instagram, LinkedIn.
Communication: The Audio Revolution in the US, Europe and China
An overview of the exciting changes taking place in the audio market in the U.S., Europe and China.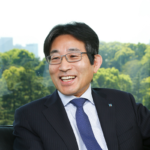 Niina SHIN
COO,
Media Do Holdings Co., Ltd.
CEO,
Media Do Co., Ltd.
Bio:
Niina has dedicated to work in the publishing industry having started the career at renowned literary publisher, Chuo Koron. Then, he joined KADOKAWA and worked as an editor and the executive management positions in versatile publishing areas including literary works (domestic/international), manga, et al in both print and digital publications successfully. EPUB 3 was adopted in Japan when he was one of the directors of EBPAJ, a Japanese digital publishing industry organization. After having established very successful career at the publishers, he was recruited as President to run a struggling government funded Digital Publishing Initiative Japan, known as Pubridge. Immediately after his appointment,  he has turned around Pubridge profitable and made the company as a leading eBook distributor. In 2017, Media Do acquired the shares of the government related fund  and also the remaining shareholders of Pubridge tagged along to take the shares of Media Do including all the four major publishers in Japan, i.e. Kodansha, Shogakukan, Shueisha and KADOKAWA. Media Do Holdings is one of the Tokyo Stock Exchange Section #1 publicly traded companies. Under the leadership of Niina, Media Do is assuming the position of the largest eBook distributor in Japan and is contributing to the industry for digital and international business developments.
Communication: Introduction to the Advanced Publishing Lab (APL) in Japan / The Japanese eBook market & the remarkable business of Manga
An overview of the Japanese publishing industry including Media Do Group, Japanese publishing market, Japanese eBook market, Japanese eManga market, What made eManga successful in Japan, eBooks other than eManga in Japan, about Advanced Publishing Lab (APL). The presentation will describe the uniquely developed and growing digital publishing business in Japan with facts/data and also key elements of success of eManga as well as the APL + the digital publishing industry efforts to work closely with the international standard organizations such as W3C and partnering with EDRLab.
Daihei SHIOHAMA
President and CEO,
Media Do International, Inc. 
Bio:
Shiohama has engaged in media business over 35+ years with successful corporate and entrepreneurial experiences in his native country, Japan and US. Shiohama is very well connected to the international media and content business network in music, movies, TV, eBook publishing, social media and digital arena. He is currently running Media Do International as CEO based in San Diego, California, and  the company is engaged in eBook distribution of Japanese content including English translated manga to all the major eBook stores including Kindle, comiXology, iBooks et al. Media Do International has acquired 100% share of MyAnimeList, the world's largest Anime/Manga community service platform having monthly active users of 10 million. Shiohama has been appointed to a Co-Chair of W3C Publishing Business Group representing Japan and Asia earlier this year. With in-depth media and entertainment business experiences and connections, Shiohama pursues to contribute to the Japanese publishing industry as well as the global publishing community to expand the digital business and also advancing the eBook standards and infrastructure.
Communication: Introduction to the Advanced Publishing Lab (APL) in Japan / The Japanese eBook market & the remarkable business of Manga
An overview of the Japanese publishing industry including Media Do Group, Japanese publishing market, Japanese eBook market, Japanese eManga market, What made eManga successful in Japan, eBooks other than eManga in Japan, about Advanced Publishing Lab (APL). The presentation will describe the uniquely developed and growing digital publishing business in Japan with facts/data and also key elements of success of eManga as well as the APL + the digital publishing industry efforts to work closely with the international standard organizations such as W3C and partnering with EDRLab.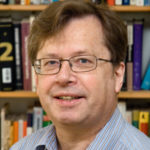 Rüdiger WISCHENBART
Director Publisher's Forum,
Publishers Forum Berlin
Bio:
Dr. Rüdiger Wischenbart, born in 1956 in Graz, Austria, is the founder of "Content and Consulting" (since 2003), and a writer specialized in culture, cultural industries, the global book markets, innovation in the book industry, literature, media, and communication.
Most recently, he researched and (co-) authored several reports on global publishing markets, notably the "Global eBook" report, the "Global Publishing Markets" survey for the International Publishers Association", (IPA), and the "Global Ranking of the Publishing Industry", updated annually since 2007 (initiated by Livres Hebdo, France, and co-published by The Bookseller, UK, buchreport, Germany, PublishNews Brazil, and Publishers Weekly, US).
Wischenbart co-authored the "Diversity Reports" 2010, 2009 and 2008 mapping translation markets and cultures across Europe. He serves as director for international affairs to BookExpo America, coordinating its "Global Market Forum", and he directs the program for the Publishers' Forum in Berlin.
Communication: European eBook Barometer 2019
Session 4: Readium open-source projects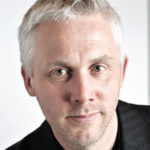 Andrew RHOMBERG
Reader Analytics,
Jellybooks
Bio:
Communication: Data-driven marketing leveraging, Readium for the Cloud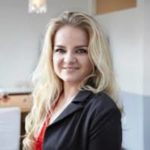 Aferdita MURIQI
Lead Mobile Engineer,
EDRLab
Bio:
Aferdita Muriqi is consultant on iOS and Android developments.
Communication: Readium mobile : deployment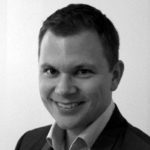 Ketil STADSKLEIV
Chief Technical Officer,
Bokbasen
Bio:
Communication: Readium Web Reader, for e-lending in Norway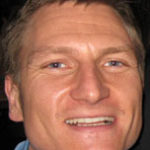 Daniel WECK
Lead Software Developer,
EDRLab
Bio:
Communication: Thorium, the first Readium Desktop application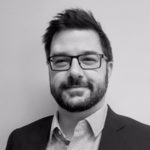 Jean-François CUSSON
CEO,
Bibliopresto.ca
Bio:
Communication: The large deployment of LCP in Canada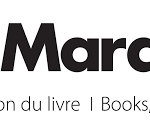 Jean-Philippe BOUGIE
Lead Developer,
De Marque
Bio:
Communication: The large deployment of LCP in Canada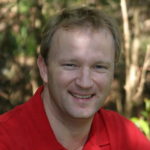 Gavin PERRY
Director of Digital Solutions,
Webqem
Bio:
Communication: Integrated solutions for deploying LCP, an example from Australia
Day 2 – Wednesday 26th, June 2019
Session 5: EPUB3 has few limits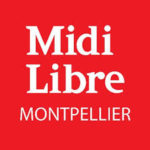 Olivier PLAYS
Directeur général adjoint,
Groupe Midi Libre
Bio:
Communication: How EPUB is adopted by the news industry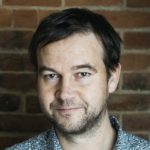 Ken JONES
Director,
Circular Software
Bio:
Ken Jones runs Circular Software and develops CircularFLO, GreenLight and MasterPlan software to help publishers to create, adapt and present better ebooks. Ken gives training and advice to publishers such as Quarto Group, Bonnier Books and Pan Macmillan on how to get the best from their print and digital workflow.
Communication: Pushing the boundaries of Fixed Layout EPUB
Session 6: Books in browsers; audio-books; visual-books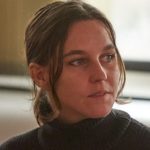 Julie BLANC
PhD student,
Paris 8 University – EnsadLab (Paged Media initiative, PrePostPrint), 
Bio:
Julie Blanc is a French graphic designer and a phD student at the University of Paris 8 and at EnsadLab-Paris. She works on the PagedMedia Initiative as an CSS expert for the development of paged.js.
Communication: Designing book in browsers using Paged.js
Paged Media is a community with the goal of advocating for the use of CSS Paged Media. We are creating open source tools to support using CSS paged media with current browsers. In recent months we have been working on developing Paged.js, an open source JavaScript library that paginates content in browsers.
The tool is based on the CSS standards written by the World Wide Web Consortium (W3C). Paged.js act like a sort of polyfill for some paged media modules: it can parse CSS stylesheets, polyfill the print declarations (by updating them with supported styles or replacing them with JavaScript implementations) and present a paginated rendering of the HTML document using the fragmentation provided by CSS columns. It's also easy to add other scripts to increase the possibilities of layout and style.
The library code is open-source with a MIT license and the development is community-driven.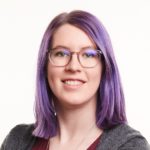 Wendy REID
Senior Quality Analyst,
Kobo
Bio:
Wendy Reid is a Senior QA at Rakuten Kobo Inc focused on testing strategy for apps and devices. She is also currently one of the co-chairs of the Publishing Working Group of the W3C and is the editor of the audiobooks profile of Web Publications.
Communication: Standards: Now for Audiobooks!
Web Publications is bringing publishing to the web in new ways, but requires a test case. Audiobooks have been in the industry since the gramophone, but when the digital publishing revolution happened in the early 2000's, Audio was left behind. The Audiobooks Profile hopes to correct that, in this session I'll explain how we got here, and what we are working towards.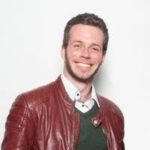 Florian DUPAS
Founder & CEO,
Kwalia
Bio:
A graduate of MINES ParisTech and the Paris Institute of Political Studies (Sciences Po), Florian Dupas is CEO of Kwalia, a company he founded to provide visual artists and professionals with tools and services to help them tell better stories and reach a wider audience in the digital age.
The company notably develops a storytelling authoring tool aimed at producing interactive, animated content in general, and visual narratives in particular. By carefully building its technology on actual author needs, open source formats and innovative UX design practices, Kwalia seeks to make accessible to the great public the distinctive features that make a graphic story natively digital.
Kwalia gets inspiration working with some of the most innovative digital comic artists to explore new areas of creation involving animation, non-linear stories and augmented reality.
Communication: Creating the First DiViNa, the Future of Digital Comics
Kwalia participated in the creation of EDRLab's BD Comics Manga Working Group (BDCoMa WG) in July 2017. Since then, the group's members (representatives of distribution platforms, publishers, software companies, etc.) have been actively working on the specifications of a new Web Publications profile dedicated to digital visual narratives: the DiViNa format. In order to ground our study on a practical example and demonstrate the format's functionalities, launching a pilot project soon became necessary.
EDRLab thus proposed Hachette Group's Pika Editions, specialized in manga, to create the first DiViNa using the authoring tool currently being developed by Kwalia. The project that ensued is a textbook case of creative back-and-forth between art and technology: actors with different perspectives (technical, design, storytelling…) had to confront their approaches and navigate through a diverse array of wishes and constraints to come up with the most creative solutions.
This presentation aims at giving the audience an idea of the process we followed and the people and resources involved, with an emphasis on the difficulties we faced and the decisions we made.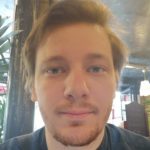 Yoann LE SCOUL
Artist,
Pika
Bio:
Graduated from e-artsup institute in 2015, Yoann has been interested in comic strips and video games since his childhood. Now working with H2T, Pika Editions' creative department, and being the lead artist on his own indie game crew, he's always looking for new ways of learning, as he also teaches art production in his former school.
Communication: Digital comics, the next profile of Web Publications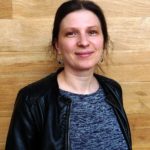 Emmanuelle BERMÈS
Technical and Scientific assistant at Network Services Direction,
Bibliothèque nationale de France
Bio:
Emmanuelle Bermès is deputy director for services and networks at BnF since 2014. From 2003 to 2011, she worked at the National library of France (BnF), first in digital libraries and digital preservation, then in metadata management. From 2011 to 2014, she was in charge of multimedia and digital services at the Centre Pompidou (Paris, France). In the course of her career, Emmanuelle has held a number of responsibilities at international level (within Europeana, the Library Linked Data W3C incubator group, the IFLA Semantic Web special interest group (SWSIG), the International internet preservation consortium (IIPC), and the International Image Interoperability Framework (IIIF) consortium. Within the BnF, Emmanuelle is leading the Corpus project, an initiative to create a digital scholarship service for researchers.
(Photo © Isabelle Jullien-Chazal/BnF)
Communication: IIIF, the International Image Interoperability Framework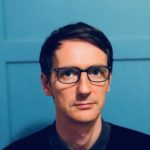 Vladimir TYBIN
Digital Curator,
Digital legal deposit department –  Bibliothèque Nationale de France,
Bio:
At the BnF since 2009, Vladimir Tybin first held the position of head of distribution at the publishing department with the mission of coordinating the digital development of BnF Éditions, both in terms of the implementation of technical tools related to marketing, sales activities and communication, as well as the development of innovative products and the management of printed or native digital publishing projects. Since September 2017, Vladimir is in charge of digital collections in digital legal deposit department, whose mission is the legal deposit of the Internet and digital documents. This mission is fulfilled in two ways: by harvesting the french web content and by processing the native digital documents deposited through the digital document input chain.
Communication: IIIF, the International Image Interoperability Framework
Session 7: UE initiatives & Accessibility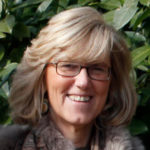 Cristina MUSSINELLI
International Book Expert, Secretary general,
LIA Foundation
Bio:
Cristina Mussinelli is the Secretary General of the Fondazione LIA, a non-profit organization, aiming to engage in activities to promote books and reading, in all its forms, both traditional and digital, through education, information, awareness and research in this area.
She works in publishing sector since 1982 and since 1992 she has been involved in the digital and multimedia market. Since 1988 she has been responsible for the technological innovation and digital publishing areas within the Italian Publishers Association (AIE) and is member of the W3C Digital Publishing Business Group, board member of the European Digital Reading Lab and invited expert in the 'OT UNI/CT 014/SC 04 "Automazione e documentazione".
Communication: New international and EU accessibility legislation: the Marrakech Treaty and the European Accessibility Act
New European and international laws are supporting the demand for accessible content, not only encouraging the production of digital accessible books, but also requiring that the whole value chain embraces accessibility.
The Treaty of Marrakech and the so call European Accessibility Act had been recently approved with consequences for the entire digital publishing chain (publishers, digital distributors, online e-book stores, software developers, e-reader manufacturers).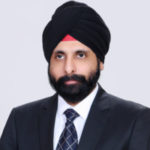 Avneesh SINGH
Chief Operating Officer,
DAISY Consortium
Bio:
Mr. Singh heads strategy and operations in DAISY Consortium and is a member of Advisory Board of World Wide Web Consortium. He has more than 12 years of experience in development of technologies for accessible publishing & reading, and is a key driver of the development of the world wide inclusive publishing eco system.
He is an alumni of Harvard ExecEd and Indian Institute of Management, has earned Executive MBA and Bachelors degree in computer engineering.
He is a strategic leader as well as a reputed accessibility expert. He co-led the accessibility group in the EPUB 3.1 working group that developed the first dedicated accessibility specification for EPUB publications. He chairs the accessibility task force of the Publishing Working Group as well as that of the EPUB3 Community Group in W3C, co-chairs the Accessibility Baseline Project for developing the worldwide infrastructure for ensuring accessibility from the publishers, through to the users, and co-chairs the transition to EPUB 3 working group for migrating the DAISY member organizations & the readers of accessible content to EPUB 3 eco system. At the national level, he is a member of LITD 15 committee of Bureau of Indian Standards, which is a founder member of ISO.
In addition to leading industry wide projects, he heads DAISY Consortium technical developments and leads the development of the technology for advance accessibility features and optimizing the content for the print disabled readers.
Communication: Global specifications for accessible publications – Essential for implementation of EU Accessibility Act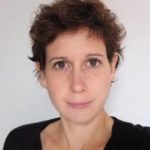 Claire LEYMONERIE
Project Manager Book Economy,
Ministère de la Culture
Bio:
Communication: Developing the offer of accessible ebooks: the French strategic plan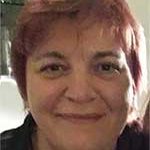 Valérie FERRIÈRE
President,
Flexedo
Bio:
Communication: Creating accessible ebooks in practice
Session 8: Accessible software
Fernando PINTO
President,
DAISY France
Bio:
Fernando is a digital accessibility expert and president of DAISY France. Before joining BrailleNet he worked as an accessibility expert at the Association Valentin Haüy (2007-2015) while serving as a voting member of the International Digital Publishing Forum (2013-2015) and then at EDRLab (2016-2018). He is tasked with improving inclusion by pushing for increasing accessible digital technologies on behalf of BrailleNet and the Fédération des Aveugles de France.
Communication: Open-source reading systems are becoming accessible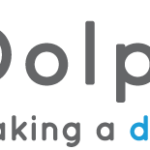 Mattias KARLSSON
Alt Format Product Manager,
Dolphin
Bio:
Communication: Specialized reading systems adopt EPUB 3,  the case of Easy Reader
Luc MAUMET
Consultant on assisting technologies & dyslexia,
EDRLab
Bio:
Communication: Dyslexia helpers to be integrated in Readium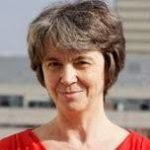 Virginie CLAYSSEN
EDRLab President, Chief Innovation Officer,
Editis
Bio:
Report of the event