Booking your ticket
You can book using the form below and pay via Visa/Mastercard (with French VAT; this is our preferred solution), or only book and pay later via bank transfer, after invoice.  In this case, if you need an invoice with our VAT, please send through our contact page your EU VAT number or an explicit mention that you are located out of the EU.
The fee covers the admission, coffee/drinks and lunch on both days.
It's a good time to become member of EDRLab and benefit from our special price for the event!
The Digital Publishing Summit Europe 2019 will be held this year in Paris on June 25th and 26th, in the main building of the Bibliothèque nationale de France – site François Mitterrand (Quai François Mauriac, Paris, 13em arrondissement).
During these two days, participants will exchange on technical and business innovations in the publishing industry. Talks, panels, and lots of demos. With this event, EDRLab aims to strengthen a true spirit of cooperation between professionals and push to the massive adoption of open standards and software by the European publishing industry.
The program of the event is now online, along with the profile of the different speakers.
Sponsorship is still open. By sponsoring this event, your company gets more visibility, and it incredibly helps EDRLab getting budget for open-source developments (think Readium, Thorium …).
Note that sessions will be in English mostly, with a few sessions in French; professional interpreters will provide live translations from English to French & vice-versa. 
The hash tag for the event is  simply #dpubsummit
Location
The Bibliothèque Nationale de France is located in the 13th district. The exact address of the event is:
Bibliothèque nationale de France
Site François Mitterrand
Quai François Mauriac
You can easily access the site by metro line 14 (« Bibliothèque François Mitterrand » station), line 6 (« Quai de la Gare » station), or RER C (« Bibliothèque François Mitterrand » station).
The RATP is Paris public transportation company. It is possible to plan your way using their website or application.
The only entrance is displayed on the map below as « Accès E ».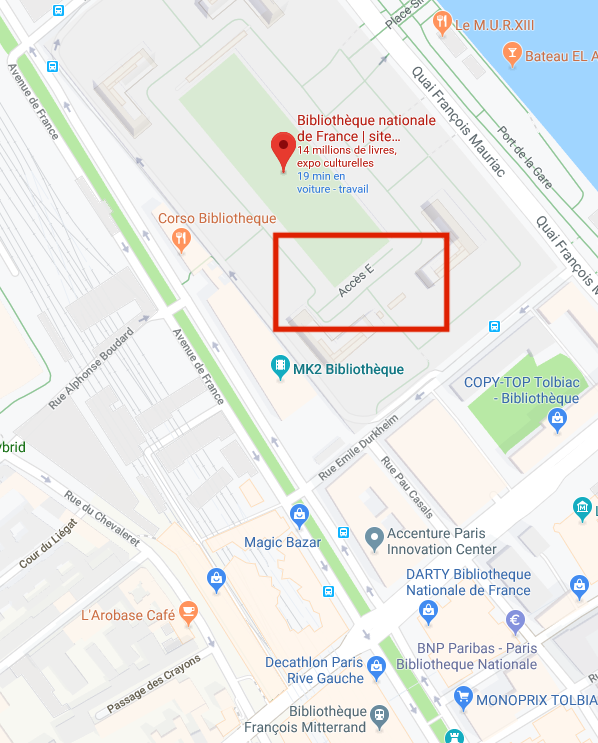 Important notice
The doors of the BnF will open at 8:45 am and the sessions will start at 9:30. Controls may take some time, therefore please come early enough; coffee will be ready before the start of the event.
After work cocktail, 25th of June
After the first day of great presentations and discussions, it will be time for some drinks, food and networking.
We have therefore privatized for all participants the whole péniche "Le Jardin Sauvage" (website). It is 300 m far from the BnF, with a magnificent view. We'll move there after the sessions, at 18:30, and we'll be able to chat until late in the evening.
The address is the following :
10, quai d'Austerlitz 75013 Paris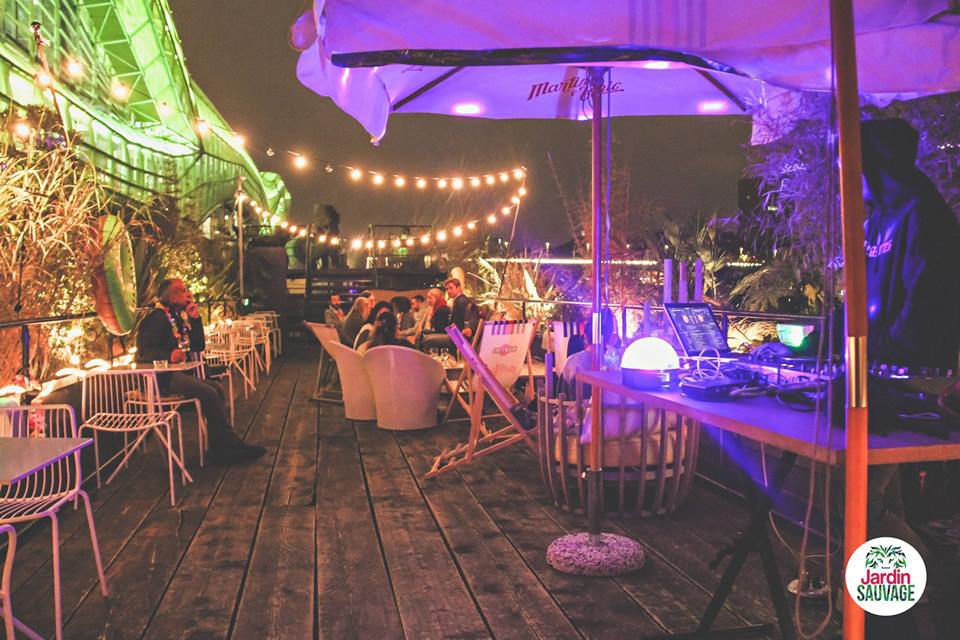 Hotels
Paris in June is sunny and full of great historical and cultural spots. Tourists know that, and hotels get filled quickly. Therefore, please book your hotel now.
The BnF is on metro line 14, a line which goes from south-east to north-west through the historical center of Paris. Also on line 6, a long line also. You can book anywhere along these lines, access to the auditorium will be easy.
You can also choose a hotel in the Bercy Village area or in Ivry-sur-Seine or Charenton-le-Pont, two quiet areas near the BnF. In this case you'll be able to move to the BnF via taxi, Uber or similar.