After its general meeting last month, EDRLab held a board meeting yesterday. It was the occasion for the board to elect a new President for EDRLab, now that Pierre Danet is no longer among us. It was also the occasion to approve and welcome two new members of the association.
A new president for EDRLab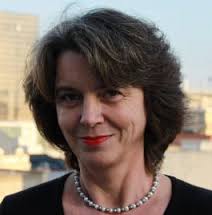 Virginie Clayssen, Chief Innovation Officer at Editis and Advisor to the President, was elected as President of EDRLab.
Editis, one of the largest publishing groups in France, is a founding member of EDRLab and Virginie has been Vice-President and Treasurer of the association during the past year.
It is always a pleasure to work with Virginie and her presence, along with the presence of Alban Cerisier, from Madrigall, as Vice-President, is the best sign that EDRLab will continue innovating for many years in the field of e-publishing.
Isako
Isako becomes member of EDRLab. Isako is a french technology and solution provider for content digitization / conversion and for electronic publishing.
Léanova
Léanova is a startup based in Montpellier, France, which develops conversion tools (from PDF to EPUB), a web and mobile EPUB 3 reading system (not based on Readium)  and soon authoring software. Léanova is promoting the use of EPUB 3 and will participate to our BD, Comics and Manga WG.
Welcome to these new members (now 39 members, soon 40?).